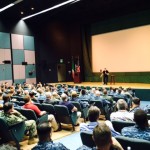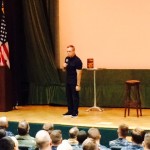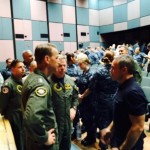 What an amazing time we've had in Naples, Italy!  I'm in awe at the beauty and history of this place.   Was able to spend some time on base Thursday, which has made the experience all the more memorable. Naval Support Activity Naples (NSA Naples) is a United States Navy base and is home to US Naval Forces Europe and the US Sixth Fleet.  My hat is off to you amazing Sailors. You are why our Freedom is possible.  Thank you for coming out to the programs at the Base Theater today.  Hopefully you all had some laughs and were given much to think about.   
   Above: Pictures I took of the city pulse and scenery. Pictures from my time on base (Fleet Master Chief Giordiano and me serving 'those who serve') 🙂  The theater before the first program and a shot of the plane I boarded when departing Naples.  Pics of the me talking to Admiral Scorby after the program, and more. 
 Leave a comment here for show raffle. Personal messages to Bernie – click CONTACT and I will write you back personally.
[fbcomments]