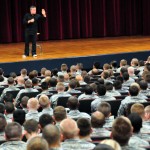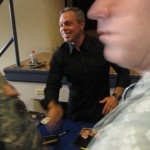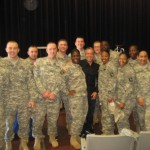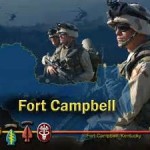 OOOPS!    Sorry for the BLUURRRRY Pics! 

  Will have photographer check his settings!
I'm thrilled to be back at Fort Campbell, KY!! Fort Campbell is a United States Army  installation located astride the Kentucky-Tennessee border between Hopkinsville, KY and Clarksville, TN. Fort Campbell is home to the 101st Airborne Division and the 106th Special Operations Aviation Regiment.  The fort is named in honor of Union Army Brigadier Genera William Bowen Campbell, the last Whig Governor of Tennessee. Please come by the Wilson Theater on Tuesday March 11 and Wednesday March 12 at 0930 and 1330.  I would love to meet you all and share some laughs and inspiration.
Comments