What a great two days. The SAPR team proved to be a great host of the 'Happy Hour' tour, and Airmen packed the venue in large numbers.  I cannot thank you Warriors enough for supporting WINGMAN DAY in Anderson Hall. Colonel Hastings was smooth as ever and shared a great message about resiliency and mental, physical and spiritual Fitness! To Mrs, Pena, my friend, and the entire great team of VA's…continue to do great work.  I left Del Rio at 1700 hrs today( Friday) and my GPS says 3.5 more hours to San Antonio Airport. 

   I can still hear your laughter Airmen and Civilians.  Stay Warrior Strong and have a great weekend.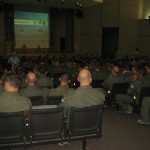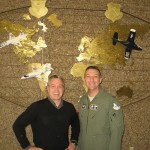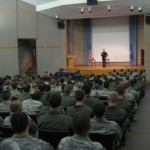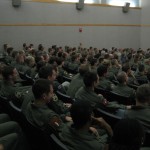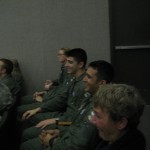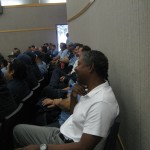 I appreciate all public comments. Show raffle winners will be chosen Saturday at 1700 hrs.   If you want to reach me personally, send an email  to CONTACT link on this site.  I will return your message soon. 
Comments