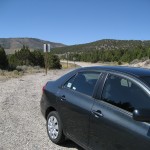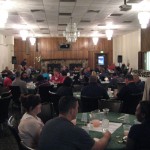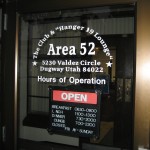 Pulled over on 199 West, the great people of Dugway and the CLUB!  Showtime! 
Dugway Proving Ground,UT.  Greg and staff, we did it again!  I am honored to return here and had a blast tonight. Thank you Dugway Proving Ground for hosting my 'Happy Hour' Tour. I am thankful that you Soldiers defend our Country so proud.  Jerry ( AKA JEFF) Thanks for letting us use the CLUB for the show.  Thanks to  Dan, the Firemen who returned, the buff soldier to my left, and to whoever was lucky enough to get a FREE BOOK of I KILLED- which I left on the STAGE as my PROP BOOK!    WHO HAS IT???  laugh.  Thank you Dugway.  I made it home safe and did not hit any cows on way to Airport.  Keep the Faith and focus.   Robert Owen-Congrats on being the raffle winner.  Comedy is the Cure Inc staff will contact you shortly! HooRah!

My brother Sean and sister Debra are in the middle picture!
It is impossible to return all Blog messages, however if you want a reply from me, click on the 'Contact' link on this site and write me privately. I personally return all those messages myself. Facebook faithful you can hit me up at www.FaceBook.com/ComedianBernie! Thank you for coming to the show! .
[fbcomments]