MCB Camp Pendleton Training Center, CA! I am here, feels good to be in my own backyard. Thank you MCB Camp Pendleton Training Center for hosting my Training. I am pumped up. You Sailors and Marines are the reason I am able to have my freedom. Thank you for your service to our Nation. We salute you. Come checkout my Training on  August 24, 2012 —  I am looking forward to my Friday shows in the Hospital Auditorium at 0830 and 1300.  Come share a laugh….make a change! Hope to see you soon.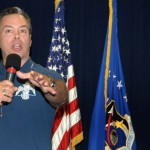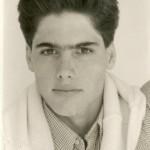 My brother Scott is in the middle.  Miss you bro!
Hit me here with a comment, but it will not post immediately. It will post shortly, so come back and you will see it. It is impossible to return all Blog messages, however if you want a reply from me, click on the 'Contact' link on this site and write me privately. I personally return all those messages myself.  Facebook  faithful you can hit me up at www.FaceBook.com/ComedianBernie ! Thank you for coming to the show!
[fbcomments]