It feels great to be back here with all of you amazing Soldiers at Ft Hood, TX.  Hoorah! Stop by and say hello while I am here..March 30 at the Palmer Theater at 0900 & 1100. Let's share a laugh 🙂 Thank you to Shameka Upshaw, Paula Blackwell, Willie Shipman and Mr. Green for hosting 'Happy Hour' this year!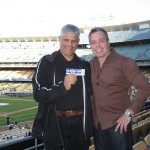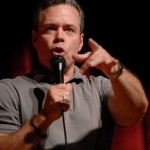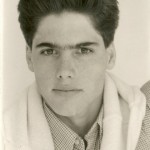 My brother Sean and I! Me LIVE 🙂 My brother Scott.
Thank you for your comments.  It is impossible to return all Blog comments, however if you want a reply from me, click on the 'Contact' link on this site and write me privately. I personally return all those messages myself. Facebook faithful you can hit me up at www.FaceBook.com/ComedianBernie ! Thank you for coming to the show! Pics from show coming soon.
[fbcomments]