I had a blast today at NAS Whidbey Island, WA.  Home of all Navy tactical electronic attack squadrons flying the EA-6B Prowler and EA-18G Growler. Thank you to the Sailors who came to the trainings.  I hope you had some great laughs, and we did, and wear your Speedo's proudly!  Thank you to you amazing Sailors and Marines who protect, honor and serve our Country so proud.  I will be back share more  laughs and spread the positive message!
Thank you Chief Payne and staff for hosting the shows!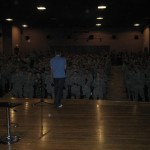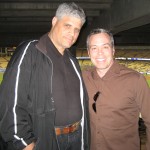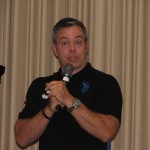 Me presenting to our Troops, My brother Sean and I.  Me doing some a bit!
It is impossible to return all Blog messages, however if you want a reply from me, click on the 'Contact' link on this site and write me privately. I personally return all those messages myself. Facebook faithful you can hit me up at www.FaceBook.com/ComedianBernie ! Thank you for coming to the show! .
[fbcomments]