RAFFLE WINNERS- SEE "I KILLED WINNERS' post, listed below on this page!
Uncle Bernie is here! Snow, No Blizzard nor avalanche would keep me from coming to JBER to be with all of you brave Soldiers and Airmen. Come share a laugh, a smile and some thought while I am here. I will be  at JBER Theater at 1030 Thursday and  in the Main Post Chapel  at  1330 as well. January 28 at 1030 in the Armory. See you soon.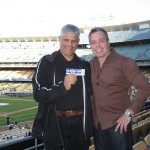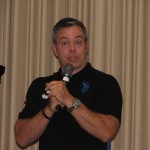 God Bless America! Mt brother Sean and I, Me LIVE!

Thank you for your comments.  It is impossible to return all Blog comments, however if you want a reply from me, click on the 'Contact' link on this site and write me privately. I personally return all those messages myself. Facebook faithful you can hit me up at www.FaceBook.com/ComedianBernie ! Thank you for coming to the show! Pics from show coming soon.
Comments