What a mission, I made it and am glad to be here. I hope all of you Soldiers had a good laugh at the Post Theatre and also took home a great message.  I sure did appreciate each of you coming out!  Thank you to Dan Carnett – ADCO for going above and beyond to get me here. Great man, bringing fresh new training methods to Soldiers and Civilians.  You and I will meet again soon.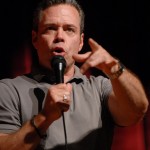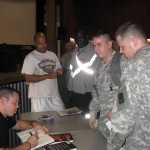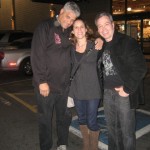 Me Live, Doing what I love to do, My brother Sean,My sister Debora and myself

Live shots from Greely- Dan Carnett and our incredible soldiers.
Thank you for your comments.  It is impossible to return all Blog comments, however if you want a reply from me, click on the 'Contact' link on this site and write me privately. I personally return all those messages myself. Facebook faithful you can hit me up at www.FaceBook.com/ComedianBernie ! Thank you for coming to the show!.
Comments