ANNOUNCEMENT: The COMMENTS PROBLEM IS  FIXED.  WE APOLOGIZE for THE ERROR!  TECHNICAL ISSUE.  My master web designer found and fixed immediately.  Thank you Scott Jantz for building and designing this site!
Uncle Bernie is here at Ft Wainwright, AK. It is so beautiful here but darn COLD! My hat is off to all of you amazing Soldiers and friends I made today at the Chapel and the WTU unit. Come and say hello while I am here at the Northern Lights Chapel on January 24 at 1200 & 1800 and January 25 at 1200.  Thanks to EAPC Cheryl and ASAP staff for sponsoring the show.  Also Capt Allen and the WTU unit who let me pop by and do an unscheduled show!  I hope it added to your day, your journey!  See pics below!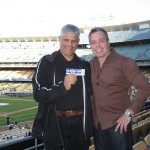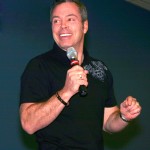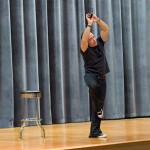 My brother Sean and I, Me LIVE doing what I love to do!


Above is WTU unit of Warriors and bottom middle is soundman PT2 Watson, Porto, and Counselor Lois!
Thank you for your comments.  It is impossible to return all Blog comments, however if you want a reply from me, click on the 'Contact' link on this site and write me privately. I personally return all those messages myself. Facebook faithful you can hit me up at www.FaceBook.com/ComedianBernie ! Thank you for coming to the show!
Comments