Dear Soldiers and Civilians- I want to personally apologize for not posting the WED raffle winner on this site.  The winners are now posted below on the post titled '#1 Book: I KILLED".  As a courtesy to each of you, I will be picking a Third winner on Monday, which will post also in the same post below.   I pride myself on posting winners when I say I will, and we were late on this one.  Congrats to:
Dec 6-8 Ft. Bliss -Brett Dietz- winner
Dec 9-10 Ft Bliss- Stephen Rhoades- winner    Third winner to be picked Monday!
Now- about the incredible ten shows! I had a blast  at Team Bliss.  The soldiers were  incredible in not just attendance, but in your response at each show.  Thank you for bringing such a warm welcome to Soldier Hall.  ASAP is truly taking great care of me and is a team of persons whom care deeply about Soldiers, Families, and Civilian workers.   Truly a serious team of caring individuals who provide resources to empower us all to stay strong. Here are some pics of the shows. Thank you Troops for being so supportive of the HAPPY HOUR Comedy with a Message Tour!


Troops, the ONLY Flag, Yadi, Maria, Rob S., Ana, Rob G


Delilah, The bravest of the brave, Sgt Torres


Kayla & Graham(l), Serena, Julie, Chris(C), and Raul on the right!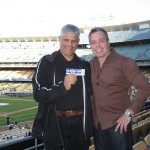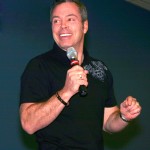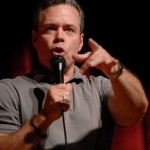 My brother Sean and I! Me LIVE doing what I love to do!
Thank you for your comments.  It is impossible to return all Blog comments, however if you want a reply from me, click on the 'Contact' link on this site and write me privately. I personally return all those messages myself. Facebook faithful you can hit me up at www.FaceBook.com/ComedianBernie ! Thank you for coming to the show!
Comments