I am so excited to be here at MCAS Cherry point, NC with all you amazing Sailors & Marines!   Thank you for coming to the shows, regardless if you were VolunTOLD! lol   I hope you had some laughs and also took the message to heart.   I am sitting in my room chilling after the first two great crowds today.  I want to stay up and watch the Lakers'Celtics, but I think I will crash.  Early call tomorrow for two 0800 and 1000 hrs shows!   Thank you Capt Perez Lugo, Capt Leonard, Paula and the entire Health  Staff!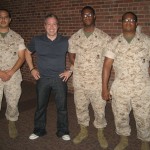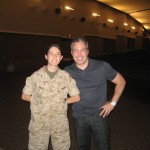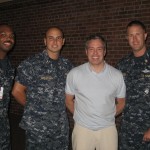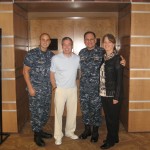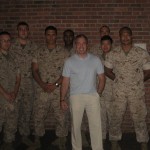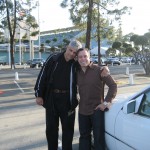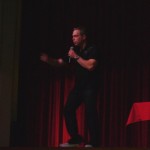 My Brother Sean and I, Me Live and our US Troops!
Hit me here with a comment, but it will not post immediately. It will post shortly, so come back and you will see it. It is impossible to return all Blog messages, however if you want a reply from me, click on the 'Contact' link on this site and write me privately. I personally return all those messages myself. Facebook faithful you can hit me up at www.FaceBook.com/ComedianBernie ! Thank you for coming to the show!.
Comments