I am jazzed on being here at China Lake, CA. Cutting-edge weapons systems to the warfighter.  Marines, Sailors and Airman- THANK YOU!   It was a treat to perform in the Chapel.  Hope we honored and respected the OWNER with dignity and pride!  Thank you Deborah, Angela and all the VA's for hosting the show.  Thank you XO Johnson for the great intro.  Thank you men and women in uniform- for my freedom!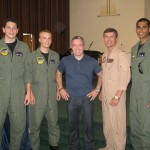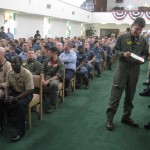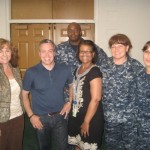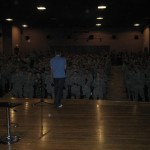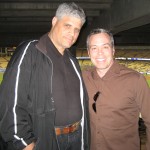 Me presenting to our Troops, My brother Sean and I!!
Hit me here with a comment, but it will not post immediately. It will post shortly, so come back and you will see it. It is impossible to return all Blog messages, however if you want a reply from me, click on the 'Contact' link on this site and write me privately. I personally return all those messages myself. Facebook faithful you can hit me up at www.FaceBook.com/ComedianBernie ! Thank you for coming to the show! .
Comments