I am here finally at Ft Huachuca, AZ!! Thunder Mountain is the nickname of choice among locals and it's accurate as well!  Raffle winner will be picked at 0700 on Thursday morn!   Thank you Lana, Stacy, ACS staff, troops and Civilians for such a great show.  Take the message with you and let's all change the culture that needs changing!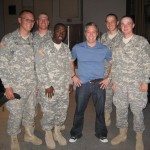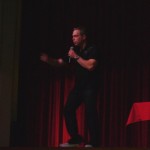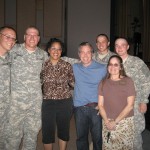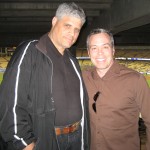 Troops at 'HAPPY HOUR', Me live, My brother Sean and I!
Hit me here with a comment, but it will not post immediately. It will post shortly, so come back and you will see it. It is impossible to return all Blog messages, however if you want a reply from me, click on the 'Contact' link on this site and write me privately. I personally return all those messages myself. Facebook faithful you can hit me up at www.FaceBook.com/ComedianBernie ! Thank you for coming to the show! Pics from show coming soon.
Comments