Bernie has instructed us here at Comedy is the Cure Inc after he saw how many of you came by the site to say such cool things to pick not one but TWO raffle winners for attending his show! They are: SSgt Chris Davis & Rae Perry!

From Bernie:
I was pumped to take the stage at HANGAR 4288 today  at Seymour Johnson AFB, NC!  You amazing Airmen made the  'Happy Hour' Comedy with a message tour very special for me.  With the Sound of Freedom ringing outside, I could hear the laughs from your hearts inside, and we made our way through the comedy and absorbed the personal testimony as well!  I want to thank the SAPR staff for sponsoring the show and also, the VA's, Chaplain, Safety team and ADAPT – mental health field for attending and supporting!  Enjoy your Memorial day holiday and Summer!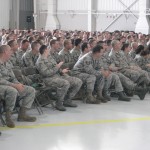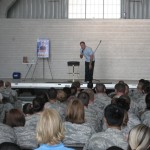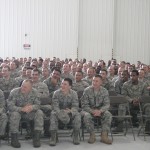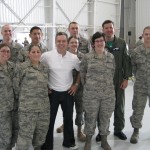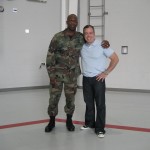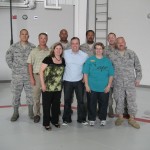 Hit me here with a comment, but it will not post immediately. It will post shortly, so come back and you will see it. It is impossible to return all Blog messages, however if you want a reply from me, click on the 'Contact' link on this site and write me privately. I personally return all those messages myself. Facebook faithful you can hit me up at www.FaceBook.com/ComedianBernie ! Thank you for coming to the show!
Comments