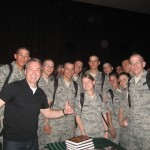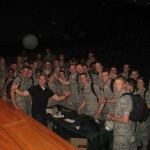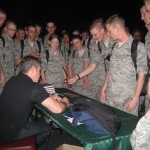 I cannot tell you how amazing it was to hit the stage at Keesler yesterday three times!  I usually do not knock out three performances in one day, but the energy of the Airmen in Training was OUTSTANDING.  I will never forget that first crowd at 0800 who actually stood and applauded as soon as I walked out on stage.  That was a career first and gave me the fuel to put my ALL into all three shows for our Airmen.   Thank you General Dickenson, Christine Burnett from HQ, and Barry and Christine on base, for hosting the program!  After days like yesterday, I truly know why I do, what I do.  I do it for Airmen like you, who I hope will get more out of their early years in life, then I did.  You have the power to be anything you want to be in life.  It starts with healthy decisions and being a good Wingman for your fellow brothers and sisters!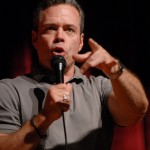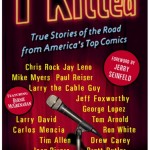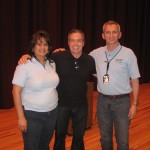 Christine and Barry!
DEVIN KRISLE is I KILLED Comedy Book Raffle WINNER!
Me and my brother Sean
Hit me here with a comment, but it will not post immediately. It will post shortly, so come back and you will see it. It is impossible to return all Blog messages, however if you want a reply from me, click on the 'Contact' link on this site and write me privately. I personally return all those messages myself. Facebook faithful you can hit me up at www.FaceBook.com/ComedianBernie ! Thank you for coming to the show!
Comments