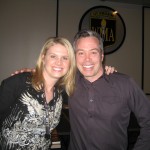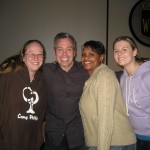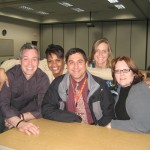 Elizabeth Carmichael, Kim, SSgt Taylor and Shelley, ADCO Scott Zaehler
I am very excited to be here at Ft McCoy, where the staff and troops have had a full day of Training!  I hope my HAPPY
HOUR program brought you some laughs and introspect into the world of high-risk excessive drinking and how we conduct ourselves towards our fellow man and woman with or without the influence of alcohol!  Thank you Soldiers and Airmen for all that you risk and sacrifice for our Nation and Families!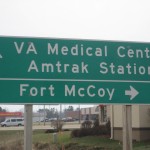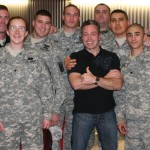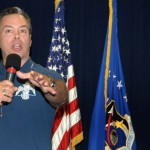 Above is my landing at Ft McCoy, me with Troops in Germany, performing live in Los Angeles and my brother Sean on the right, another HERO in my life!
Hit me here with a comment, but it will not post immediately. It will post shortly, so come back and you will see it. It is impossible to return all Blog messages, however if you want a reply from me, click on the 'Contact' link on this site and write me privately. I personally return all those messages myself. Facebook faithful you can hit me up at www.FaceBook.com/ComedianBernie ! Thank you for coming to the show!

My buddy Tyrone!
Comments