It is an honor to be here at one of the largest Army installations in the World!  A unit of brave men and women who have had to face adversity and challenge, only to rise and continue with their mission!  I hope you enjoyed the program today and that you also take HAPPY HOUR's sincere message to heart!  Thank you Troops, for my freedom and your sacrifice to each American in our Nation!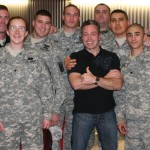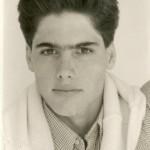 In memory of my beautiful and handsome brother Scott.
Hit me here with a comment, but it will not post immediately. It will post shortly, so come back and you will see it. It is impossible to return all Blog messages, however if you want a reply from me, click on the 'Contact' link on this site and write me privately.  I personally return all those messages myself.  Facebook faithful you can hit me up at www.FaceBook.com/ComedianBernie ! Thank you for coming to the show!  Pics from show coming soon.
Comments