It was a pleasure to deliver the trainings today at Bangor and Bremerton.  Thank you for making me feel so welcome and for all of the laughs. Hopefully you had a good time and enjoyed a different form of training!   Naval Base Kitsap is a US Navy base that was created in 2004 by merging the former Naval Station Bremerton with Naval Submarine Base Bangor. The Mission of Naval Base Kitsap is to serve as the home base for the Navy's fleet throughout West Puget Sound and to provide base operating services, including support for both surface ships and Fleet Ballistic Missile and other nuclear submarines having their home ports at Bremerton and Bangor. Thank you to OPNAV, Eddie Thomas, Linda Boswell and Chief Miller for inviting me and always taking such great care of me.  See pics from today below! 
Congrats to "I Killed" raffle winners: Angela Toledo and Anthony Weitzel!!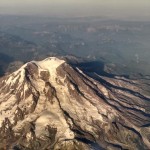 Above: pics of Naval Base Kitsap.  Pics of the sailors during and after the programs today. One of Top 5 pizzas in the country- Pallino! Located in Seattle SeaTac airport A Concourse.  A pic I took of the Seattle City line on my way back to the airport.  Century Link stadium and a pic of Mt Rainier from the plane!
Leave a comment here for show raffle. Personal messages to Bernie – click CONTACT and I will write you back personally.
[fbcomments]