Here I am at stop #2 of my Washington State tour: Naval Station Everett.  I am really enjoying the nice cool weather.  I understand the love and beauty of the Pacific Northwest.  Very different from the desert, where I live! I once again on this run, had two awesome crowds today.  Thanks CMC Dugan and Pac Fleet for hosting the programs. Chief Dela Cruz and all the  sailors treated me like a brother.  The BBQ was off the hook, including Ben and Jerry's for dessert.   Thank you for your service. You men and women are why our freedom is possible.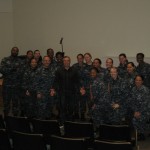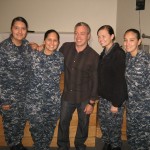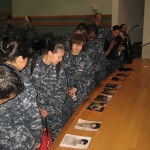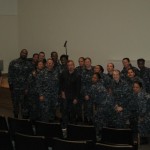 Above: a couple photos of NAVSTA Everett!! Right: My special brother Sean holding my sister Debra and me!
* NAVSTA Everett was designed as a homeport for a US Navy Carrier Strike Group and is home to two Guided-Missile Destroyers, two Frigates,  one nuclear-powered Nimitz-class Aircraft Carrier also USS Nimitz (CVN-68) and much more!  
Leave a comment here for show raffle. Personal messages to Bernie – click CONTACT and I will write you back personally.
[fbcomments]