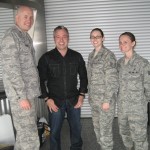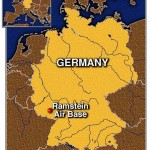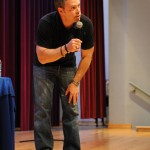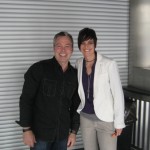 Capt Weller and ADAPT Staff, coordinates, Bernie live and  SJ! 
It is great to return here to Germany at Ramstein Air  base- to present a program hosted by the United States Army and supported by the Air Force staff and Airmen! I even met two Sailors today!  You soldiers, Airmen and Civilians were very kind to me.  Thank you to the SAPR team, ADAPT, Family Readiness, ASAP and EAP.  I had a blast seeing some old friends such as Command Chief Morris Dr Tom and Capt Weller and meeting some great new ones like Carmen and staff.  It was so great to hear your laughs and I hope you enjoyed hearing a little touch of my journey.  Leave a comment here by clicking COMMENT on this post.    
  Raffle winner will post 1800 hrs on Tuesday!  
[fbcomments]