I enjoyed the special joint forces who serve us at Southcom in Doral FL.  The two shows were sponsored by the US NAVY and it was great to see not only sailors in attendance but Airmen and Soldiers as well. ! SOUTHCOM is a joint command comprised of more than 1,200 military and civilian personnel representing the Army, Navy, Air Force, Marine Corps, Coast Guard, and several other federal agencies.  U.S. Southern Command (SOUTHCOM), located in Doral, Fla., is one of nine unified Combatant Commands (COCOMs) in the Department of Defense.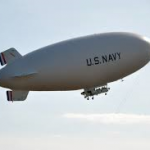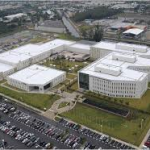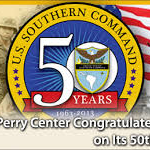 SOUTHCOM is responsible for providing contingency planning, operations, and security cooperation for: 
Central America

South America

The Caribbean (except U.S. commonwealths, territories, and possessions)

The command oversees the force protection of U.S. military resources at these locations. SOUTHCOM is also responsible for ensuring the defense of the Panama Canal and canal area.    What a THRILL to be here to present the Comedy 'With a Message' Tour to such a valuable entity!   Leave a message here publicly on the blog.  If you care to send personal message, click CONTACT link on this site to write Bernie personally and receive a response.    By the way- it is 1835 in ZULU right now.  Here are some pics from today's show!
  
   
 Marty Weeks- you are the RAFFLE WINNER!  See the Post with Raffle Winner instructions! Congrats!
[fbcomments]