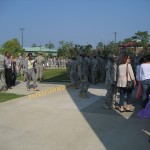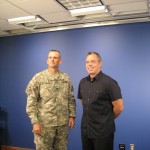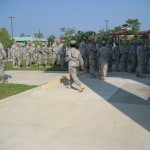 Above are lines to enter the show, and an Army PSA filmed with Garrison Col Gregory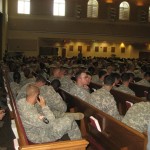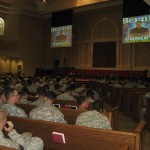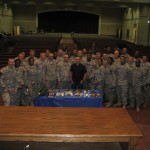 Pre-show packed house….amazing soldiers and post show troops having fun doing 'Facebook Lips'!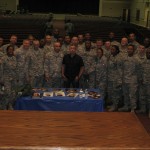 Very excited to be back here at Ft Stewart.  A great community known as Team Stewart, it is an honor and privilege to present my Comedy 'With a Message' Tour to our soldiers, families and DA Civilians.  Stewart current has 5,700 Dogface soldiers deployed and I am here to express my gratitude and appreciation for the entire team's service and sacrifice.  I hope you enjoyed today's programs.  I do not take my freedom for granted.  Thank you Team Stewart, and ASAP for providing this incredible opportunity. 
Show RAFFLE winners are INDIA and ANDREW!   Contact INFO@comedyisthecure.com with your mailing address to claim your prize copy of I KILLED- TRUE ROAD STORIES from AMERICA's TOP COMEDIANS!
Leave a public comment if you care to about the training.  If you want to send a personal message to Bernie, click CONTACT and Bernie will write you back shortly.  Hoorah! 
[fbcomments]