It was great to return to Mayport and meet many new Sailors and a few I had met before.  This beach side base is one of the prettiest in the land. Walked a mile down the beach today, and if you saw what I saw……Whew!    45 minutes later, I felt complete!  LOL   Thank you for coming to the training regardless of if mandated or not.  We were mighty today.  I appreciate you giving me all you gave and your service to our nation!
Dexter Mims- See the I KILLED RAFFLE WINNER POST BELOW TO CLAIM YOUR PRIZE!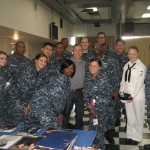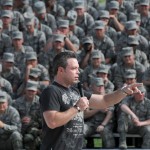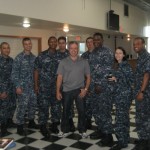 Above are pics of today's show.  There were 10.000 Sailors and Airmen!   LOL  Just kidding.  We were a smaller crowd today, but the Pictures on the left and right are actually from Today's shows!   Thank you Sailors for making the training special.  You were really cool to me and I appreciate it.  Thank you Diane Parker, Eddie Thomas, LA Holder and team for the great work you do for our nation.  1st Class Jackson- thank you.
Leave a comment here, or if you desire a reply, send a personal email to CONTACT link on this site!  I will write you back.
[fbcomments]