Thank you NCBC Gulfport for hosting my Happy Hour Tour. Both crowds were rocking in the Training Hall today. I could not have asked for a warmer reception. Fleet Forces – hats off to you as well as every person who occupied a seat.    I hope you took  a few laughs home with you and that my life experiences will resonate and remind us of how short life is and how precious each day is.  Keep being great Sailors, Soldiers, Airmen and Marines, looking out for each other every day.  Together, we can inspire and influence the course of a life.  Sometimes even, our own! Here are some pics of today's Training( Courtesy of Marie Parker)! 
ANDREW WOLFORD is the winner of I KILLED- TRUE ROAD STORIES FROM AMERICA'S TOP COMEDIANS!  See I KILLED raffle post below!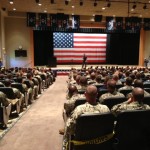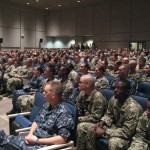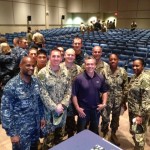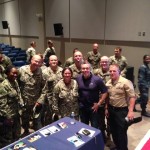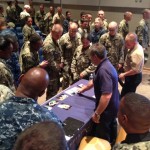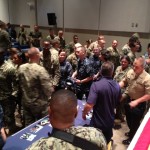 Below is my family(L), Brother Sean in the center, Brother Scott, six months before his passing ( R).
Leave a comment here, or if you desire a reply, send a personal email to CONTACT link on this site!  I will write you back.
[fbcomments]