The two crowds today at the Kings Bay Chapel were outstanding.  Thank you guys for packing the 1300 performance and to the 1500 hrs crowd for being alive and kicking, same as the one before you.  We reached over 500 of our Nation's finest today.  I hope you found the program Original and refreshing, as the Navy strives to bring new programs to the training arena.  A huge thanks to Fleet Forces for  their contribution and hosting of the tour.  I appreciated so many of you staying to talk, and share your life stories with me.  Together, we can make a difference by trusting one another and talking when the urge arises.  Keep the Faith, and the Focus.  
Rodney Clark you were chosen from the entries to win a copy of I Killed- comedy book.  See the I KILLED post below to claim prize!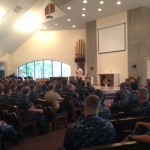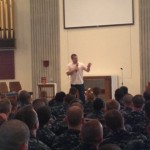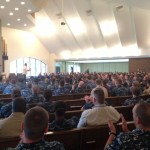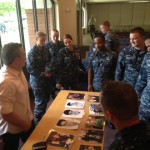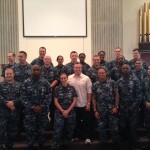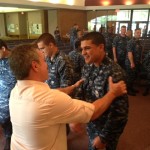 Live pics above  from today's training!  Incredible Sailors, Firemen, Civilians!  
Below is my family including Sean peeking on the left, Mel, mom in the middle, Sister Debra on top! 
The two guys in the tuxes are yours truly and my best man- Bother Sean.
 Return tomorrow at 1700 hrs to see who won the show raffle and copy of I KILLED- True Road Stories from America;s Top Comedians! Thank you Kings Bay!
[fbcomments]