What a treat today, to perform and present the HAPPY HOUR Comedy 'With a Message' program in the brand new DEWEY'S Club!  Over 400 Sailors and civilians strong, you were very kind to me and it was great to hear your laughter and feel your energy as I shared my personal story and hope for us all.  Fleet Forces made this day possible, as we wrap two days of training here at NAS Jax.  It was great to meet many of you after the program.   I hope I brought a little laughter into your hearTs, while also provoking  a touch of  'thought and inspiration' .  Together, we can move mountains.  Together, we can change the world.  Me, you and MA! 
Congratulation Samantha Lee- WINNER of the show RAFFLE!   See I KILLED comedy book post below to claim your prize!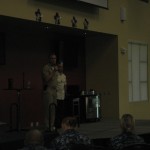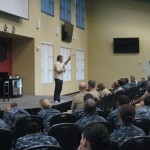 a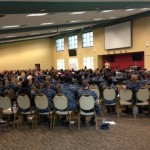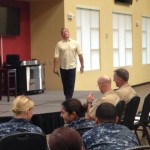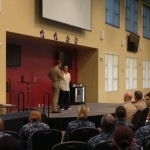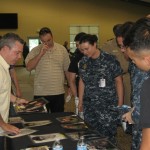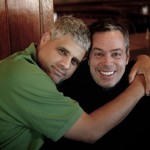 Many memories and captions from today's sailors and civilians above.  My brother Sean is above in the green shirt, giving me his ever present love and brotherly hug!  Photos Courtesy of Marie Parker!
 Leave a comment here, or if you desire a reply, send a personal email to CONTACT link on this site!  I will write you back.
[fbcomments]