Hannah Kobit- you were picked from the hat and won the copy of I KILLED- True Road Stories from America's Top Comedians! See I KILLED winners POST below to claim your prize! Thank you all for coming to the show and training!
 The snow will not quit in Colorado but it will not stop me from bringing the laughs and the message to our Soldiers, families, and civilians of the Army's Ft Carson! It is COOOOLD here, but we will try to warm everyone with some laughter and inspiration.  Thank you Soldiers and anyone in uniform who's joint efforts are involved!    Ft Carson's Mission Statement: The Mountain Post Garrison Team provides units mission support and services including quality of life programs for the Fort Carson Soldiers, Families and the community to enable forces to execute expeditionary operations and to minimize stress on Soldiers and Families in a time of persistent conflict.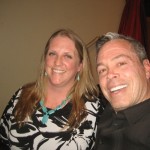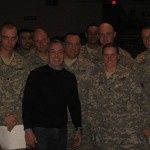 Both Crowds today were OUTSTANDING.  I mean that from the bottom of my heart.  Morning crowds are always stronger, but the afternoon crowd today at 1400 hrs was more than powerful and made me want to do what I do for many many years.  Love you soldiers and appreciate each of you.  ASAP is the SOLUTION to helping guide us where needed.  
Leave a public comment by clicking COMMMENT above, or send a personal email to me by clicking CONTACT page.  I can return personal emails but not all public posts.  I do APPRECIATE each one however!   Hoorah!!!
[fbcomments]