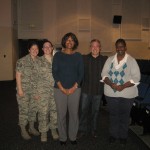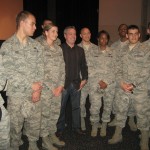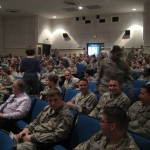 I am excited to be here at Scott Air Force Base, home of the 375th Air Mobility Wing, Air Mobility Command's "Showcase Wing!"  The base is located approximately 20 miles east of St. Louis near historic Belleville and O'Fallon, Ill. The surrounding communities offer the best of Midwestern living with the excitement of a large metropolitan area just across the mighty Mississippi River.
Scott is home to 30 tenant units including: U.S. Transportation Command, Air Mobility Command, 18th Air Force, the 618th Air and Space Operations Center (Tanker Airlift Control Center), the Military Surface Deployment and Distribution Command, 932nd Airlift Wing (Reserve), 126th Air Refueling Wing (Air National Guard), the Air Force Network Integration Center, the Defense Information Systems Agency and the Defense Information Technology Contracting Organization, and the 635th SCOW.  Everyone here serves an important role in the defense of America and its global interests.
I hope you had some laughs today at my HAPPY HOUR- Comedy with a Message program!  Continue to be WARRIORS and respecting and looking out for each other during this SARC  sponsored Awareness campaign month!  Together, we can prevent and inspire others. A special thanks to one of the finest SAPR teams in the land. Pamela, Laverne and all the VA's who work so hard to be available for all.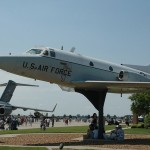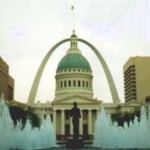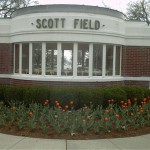 Leave a public comment here.   Personal messages in need of a reply click CONTACT link on this page and send personal message to me. 
Show raffle winners chosen 1700 hrs day after the program!  For Scott AFB- SrA Johnathan Leuellen was picked from the hat! 
Contact info@comedyisthecure.com SrA Johnathan Leuellen to claim your copy of I KILLED- True Road Stories from America's Top Comedian! 
[fbcomments]