Congrats to  A1C Kyle Carroll  &  Sharayah Wills for winning the show raffle and copies of I KILLED,
True Road Stories from America's Top Comedians!  Contact info@comedyisthecure.com to claim your prize!
 The theater was rocking today with two huge awesome and loud crowds of Airmen!  Warrior Strong! The history here at Wichita Falls dates many years back, with millions of Airmen passing through Sheppard before becoming our nations' fearless leaders and conquerors! A special thanks to Command , as well as Valerie and staff.   I will be in the theater for one more show at 1000 hrs Friday.  I look forward to meeting many more of you tomorrow, and hope you enjoyed the laughs and found the testimony and delivery of 'HAPPY HOUR'  Comedy with a Message to be heartfelt and real.  Thank you for all you do Wingmen!   Happy Holidays!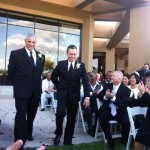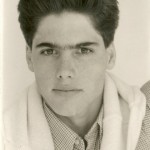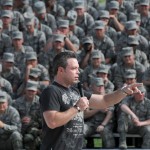 (Left)My special brother Sean as my Best Man
(Center)my brother Scott, R.I.P.
(Right) me one stage in front of Airmen hoping to make them, and my family & peers,  proud!
I cannot return all public blog comments, however click the CONTACT link and send me a private, personal email, and I will return every one!   Here are some more great pics from today's shows and Airmen!
[fbcomments]