I am so happy to be here at Ft Campbell.  Thank you Tiffany, Karen, Rex, Matthew, Abrell, Tony, Joe and EVERYONE else who did for working on this tour.  Ft Campbell was one of the bases on my radar that I always wanted to perform at, and now finally had the chance.  Almost 2,000 of your soldiers filled the room 'mandatorily'…but you still FILLED IT!  laugh. I hope my Comedy 'With a Message' show brought you some laughs and also left you with some thought.   I want you soldiers to know I care about you and hope I provided a few laughs this week.   Thank you for my Freedom!   HooRah!!!!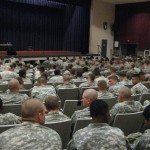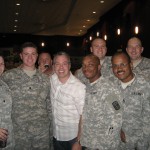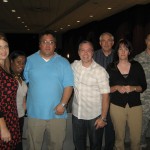 Pre-show, cool soldiers, & one great team!  Not sure why the Colonel was clipped out of this photo! I better find out and fix it!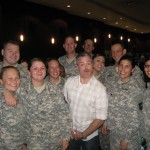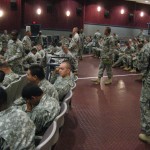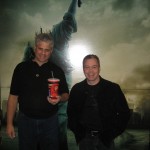 Facebook Lips, soldiers filling the room for the show, & my special brother Sean!
It is impossible to return all Blog messages, however if you want a reply from me, click on the 'Contact' link on this site and write me privately. I personally return all those messages myself. Facebook faithful you can hit me up at www.FaceBook.com/ComedianBernie ! Thank you for coming to the show! .
[fbcomments]