It was an honor to take the stage at 0900 this morning for the 133rd Airlift Wing, in MN! A day of Airmen core values and traditions, which I was thrilled to be asked to be a part of. I met so many great Wingmen, and appreciate Chaplain E, Major Todd, Col H, and General C for being in attendance and organizing this day. It was warming up in that puppy today, but your laughter kept me going. I hope you take home something from that show that inspires you to continue being the best you can be. I am thankful that you Airmen defend our Country so proud.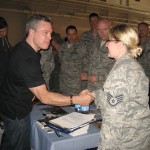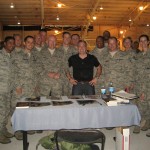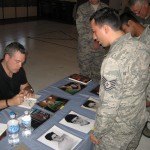 Our incredible AirGuard Wingmen!  Warriors not only on weekends!
 My brother Sean and Sister Debra!
It is impossible to return all Blog messages, however if you want a reply from me, click on the 'Contact' link on this site and write me privately. I personally return all those messages myself. Facebook faithful you can hit me up at www.FaceBook.com/ComedianBernie! Thank you for coming to the show! .
[fbcomments]