Soldiers defending America! I am so excited to finally be here at JBLM. Thank you to Col Webster and the 3rd Stryker Brigade 2nd infantry Division  for hosting my 'Happy Hour' Tour.  You men and women are serious and focused with your mission.  I can see it in your eyes.  Keep the focus and have a safe summer.  Appreciate Jim Woodke's assistance as well. Please come by and say hello while I am here June 22 at 1000 & 1400 and June 23 and 24 at 1000 at the Evergreen Theater. Come share a laugh and make a change! Hope to see you soon.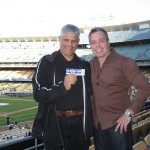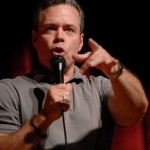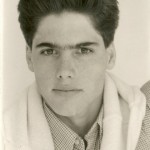 My brother Sean and I! Me LIVE 🙂 My brother Scott.
Thank you for your comments.  It is impossible to return all Blog comments, however if you want a reply from me, click on the 'Contact' link on this site and write me privately. I personally return all those messages myself. Facebook faithful you can hit me up at www.FaceBook.com/ComedianBernie ! Thank you for coming to the show! Pics from show coming soon.
[fbcomments]