Hello Midshipmen! I had a blast tonight in the Bob Hope Theater/ Alumni Hall.   Thank you to the 4400 midshipmen who attended the show and filled the theater and to the incredible safety team how hosted me and brought me to the Academy.  I will never forget you, my trip to Bancroft Hall, the Chapel, and especially the performance in Alumni Hall.  I hope you had many  laughs and spread the message of choice and responsibility/accountability!  Take it with you into Spring Break and intervene, love, protect your brothers and sisters from harm. Hope to see all of you once again, hit me up if you have time.  Honor, Courage, Commitment.   Due to the incredibly kind and generous number of comments – come back tomorrow at 1500 hrs to see show attendance selectees from the ticket raffle!  Thank you for your service- to our nation.


Pre-Show inside the Bob Hope Theater.  4400 midshipmen are about to fill these seats!


Post show- meeting the brave men and women embarking on their courageous journeys!


Safety Team, Character team, leadership.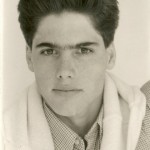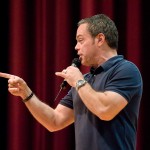 My brother Scott! Me doing what I love!
Hit me here with a comment, but it will not post immediately. It will post shortly, so come back and you will see it. It is impossible to return all Blog messages, however if you want a reply from me, click on the 'Contact' link on this site and write me privately. I personally return all those messages myself. Facebook faithful you can hit me up at www.FaceBook.com/ComedianBernie ! Thank you for coming to the show! Pics from show coming soon.
[fbcomments]