I am excited and jazzed to be here at Redstone Arsenal!  They deserve our best……….Because they are the best!!!!!
I had a blast at Redsone Arsenal Wednesday.  Thank you to the incredible Trainees and Civilians that came to the shows.  Virginia and Colleen, Thank you!   Also thanks to ASAP for supporting the cause!  Both shows were amazing and I appreciated the laughter and the incredible feedback!  It was a tight departure as I barely made my plane, but I was high as a kite from your laughter and feedback.  I hope the training brought you a new and innovative way to make a point about Alcohol, Risks, and Behaviors we all are faced with!
Here is the ACS & ASAP Staff and Colonel Cusker!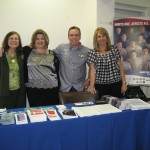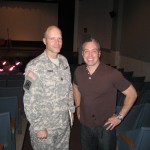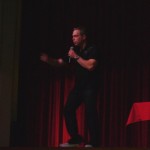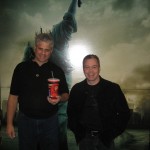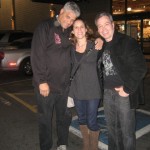 Me, My brother Sean, & Sister Debra!
Hit me here with a comment, but it will not post immediately. It will post shortly, so come back and you will see it. It is impossible to return all Blog messages, however if you want a reply from me, click on the 'Contact' link on this site and write me privately. I personally return all those messages myself. Facebook faithful you can hit me up at www.FaceBook.com/ComedianBernie ! Thank you for coming to the show! Pics from show coming soon.
Comments