I am jazzed to be here at Goodfellow AFB, TX!  The three programs today for the Airmen, Soldiers and Marines of Goodfellow AFB!   were awesome!   Thank you to Christine, Paul, Sharon and all the incredible staff and VA's who hosted the show!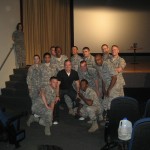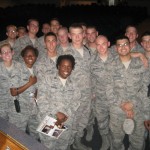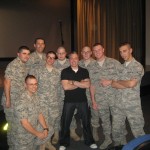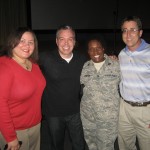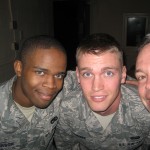 All above pics are from today! Good times!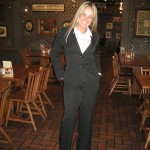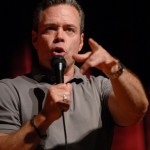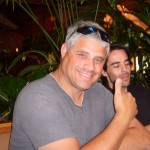 Above are pics of  Comedy is the Cure Inc. office manager Jamie Garcia, me live and my brother Sean!
Hit me here with a comment, but it will not post immediately. It will post shortly, so come back and you will see it. It is impossible to return all Blog messages, however if you want a reply from me, click on the 'Contact' link on this site and write me privately. I personally return all those messages myself. Facebook faithful you can hit me up at www.FaceBook.com/ComedianBernie ! Thank you for coming to the show! Pics from show coming soon.
Comments